Based on Inbound Marketing principles we've built a tool to help you determine the benefits of blogging. After reviewing data from Hubspot we noticed a positive trend for lead generation for companies that blog.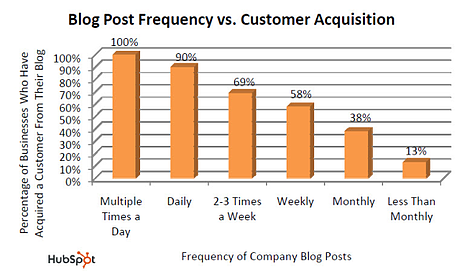 Yet, it is more than just simply blogging. The Blog Value Calculator measures the impact on improving leads based on using Inbound Marketing techniques such as frequency, social media connectivity, type of content published and SEO. The tool measures the impact this criteria can have on the number of leads generated to your website.
Using the calculator allows you to can gain insight into how your blogging efforts can evolve towards a sale channel. Improving conversion rates is another big variable and typically where a good Inbound Marketer can provide assistance.
Try it out now!