Release: June 16th, 2011
Optimize 3.0 (http://www.optimize3point0.com) an Inbound Marketing Agency based in Larchmont, NY, is now a Certified HubSpot Partner with Honors distinction. After undergoing a training course in the Hubspot platform and passing the Basic Certification, Optimize 3.0 went on to gain an Honors level status. Only 20% of those agencies that pass Hubspot's Certification Exam gain Honors level distinction. HubSpot software is a unique suite of web based tools enabling blogging, search engine optimization, social media monitoring, email, content management system, customer relationship management and analytics reporting. When combined with original content, these efforts represent the core principles of Inbound Marketing. Inbound Marketing is an Internet marketing strategy that increases leads and sales through online relationships by publishing optimized content that is relevant to a specific audience.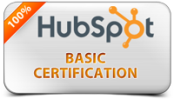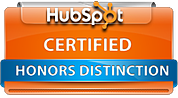 Optimize 3.0's Inbound Marketing Services include blogging, SEO, content creation, email marketing, lead generation, analystics reporting all from within the HubSpot platform. Of note, Optimize 3.0 is the only Hubspot partner to have built an innovative blog value calculator that measures the potential revenue from blogging combined with inbound marketing principles.
"I'm excited to be an official HubSpot partner and the Honors certification was a particular goal I had set out when I first started working with Hubspot" said Doug Kirk, Optimize 3.0's CEO. "The software is quite powerful and easy to use. What used to take considerable time is now compressed to just minutes. Most importantly, we can leverage this software for our clients so we can be more effective and focus on what's important: Generating more leads and sales."
"As evidenced by his Honors Certification, Doug has adopted to Inbound Marketing and the Hubspot software with great ease and efficiency", said Jeetu Mahtani, HubSpot's Partnership Manager. "We're impressed with his online marketing business acumen and inbound marketing knowledge. His agency Optimize 3.0 offers a range of Inbound marketing services such as blogging, SEO, content creation and email marketing. Moreover, his experience managing and working at major websites such as MTV, NBC and ESPN directly inures to the benefit of his clients who are wrestling with improving their website's overall effectiveness as a sales channel. We highly recommend Optimize 3.0 for strategic inbound marketing services."
About Optimze 3.0
Optimize 3.0 provides inbound marketing, pay per click campaign management, video optimization and website development services to help clients gain maximum ROI from their marketing investments. Optimize 3.0 is a Certified HubSpot Partners with Honors distinction providing inbound marketing strategy, HubSpot software, training and support, content creation, web analytics and lead tracking. Based in Larchmont, NY, Optimize 3.0 serves businesses throughout the United States and in particular New York City. Optimize 3.0 is home to the Inbound Marketing Blog Value Calculator: http://www.optimize3point0.com/blog-value-calculator/.
http://www.optimize3point0.com.
About HubSpot
HubSpot, Inc. provides Internet marketing software that helps businesses get found online, generate more inbound leads and convert a higher percentage of those leads into paying customers. HubSpot's software platform includes tools that allow professional marketers and small business owners to manage search engine optimization, blogging and social media, as well as landing pages, lead intelligence and marketing analytics. Based in Cambridge, MA, HubSpot can be found at http://www.hubspot.com. HubSpot offers free marketing tools at http://www.grader.com and hosts a free marketing community at http://inboundmarketing.com.
For more information contact:
Doug Kirk, CEO
doug@optimize3point0.com