Over the course of my career I've worked with a number of content management systems (CMS). From Joomla to Drupal to custom solutions. Here's the hard

truth: They're not built for true CMS marketing. It's not that they don't really work, they did a bit. But they fail at a far more basic level: You need a developer to get them to function. Despite every attempt to get these platforms to be user-friendly, they are not. You're constantly in need tech help for everything from buttons to updating the database. For a site owner who needs access to his/her site, you can't be held hostage by a developer. I've seen this too often.
I've dreamed of a CMS marketing platform that allows non-technical folks to thrive. I've even dared to fantasize about the features of this CMS marketing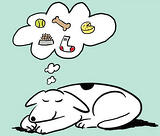 system – one that fully integrates mission critical online marketing components such as email, SEO and blogging. Here's what that CMS would look like:
1) Publishing as simple as MS Word. Allows publishing content of any type wherever I want on the site. Click and change the type font, create a link, drop in a picture or a video. Sounds fairly simple, but not so easy for most content management systems.
2) SEO integrated throughout the platform. An SEO tool with keyword grading based on search volume and difficulty rank. Better yet, the CMS shows me specifically where to place my keywords on the pages and in the blogs as I build them. Effectively, a step by step SEO process during page building.
3) Blogging platform. Blogs are critical to achieve marketing results on line. Search engines love blogs. This dream CMS marketing tool has blogging platform built right inside so that I can publish articles as easy as the rest of the site. Much easier than Wordpress since I wouldn't have to manage all the plug-ins and updates.
4) Analytics. Google analytics is fine, but it's not very straightforward (hey, it's an extension of Google Webmaster and good luck making sense of that). I'd want this analytics tool to capture specific criteria for CMS marketing success. Visits, sources, leads and most popular pages – all within one click. Also, summary charts to see the big picture at a glance.
5) Email and CRM. Have you ever tried to get an email lead generation integrated into a site? Not pretty. Let's call up the database folks and drain the marketing budget. My dream email platform grabs the leads off my site and puts them into a list so I can start to nurture them along towards a sale. It's pre-programmed to handle the heavy lifting.
Well, if you've made it this far with me, I'm happy to say that my dream CMS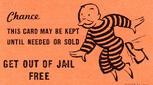 marketing platform is actually a reality and it's called Hubspot. Yes, it lives. An actual CMS marketing system that allows you control of your site. Plus, all of key features I've described above built into the platform! Manna from heaven.
I've built this site and was able to achieve meaningful results in a very short time frame. Below is the overall reach for my site using the Hubspot CMS Marketing platform: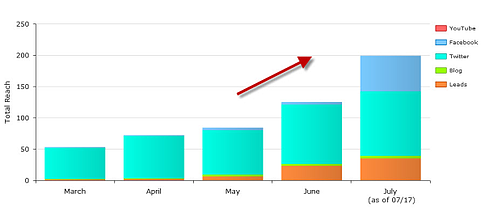 Interested in Hubspot? Here's good places to start:
or