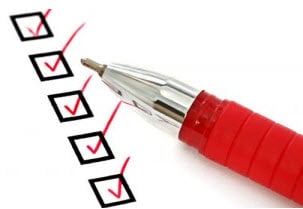 You can actually cause significant damage to your site and business if certain SEO redesign steps are not taken to protect your content. Critical assets such as page content, inbound links and keyword rankings are essential to a strong web presence. To preserve this presence, you must keep track of these assets to insure that they are all transferred in any SEO redesign process. Here's an SEO redesign checklist:
Determine how many pages you have.
Figure out which pages are most popular/powerful.
Determine how many inbound links you have.
Establish where these links are coming from.
Look up what interior pages have inbound links.
Figure out which inbound links are most popular/powerful.
Determine what keywords you rank for before the move.
Figure out keywords are most effective.
Most if not all of the information above can be found in your analytics software such as Google Analytics or Hubspot.
Knowing the most popular pages in your site will ensure that they are re-created on the new site. You don't want to lose these visits going forward. Knowing which keywords are the most effective will inform any new content creation and protect those terms on pages that get carried over. Another critical step is to understand your inbound links and their influence allows you to apply a 301 redirect to these pages. This code protects the SEO integrity of all existing pages in the eyes of the search engines. If you don't use this tool any new page URL structure caused by a re-design runs a very real risk of losing whatever keyword rank you've achieved to date. Finally, you will need to put a permanent redirect from your old site URL to the new site. This will redirect any old page without a 301 redirect to the home page of the new site.
If you do not fully understand the importance and practice of proper SEO redesign fundamentals, doing a web design can be damaging to your business. If you do not feel comfortable around SEO work, it may be best to hire a specialist to perform the SEO redesign so all the hard work you have put into making a web presence does not disappear. It may also be time to contact a professional to set you up with a system that can track these metrics if you don't already have a system in place.
Get all of the steps you need to follow during your redesign project in this free ebook: