As businesses become increasingly virtual it is more important than ever to use social media for a variety of marketing purposes. As the leader of the social media empire and arguably the number one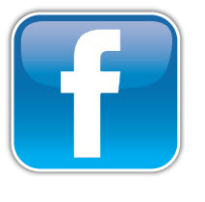 form of getting information to mass quantities of people, using Facebook for business can have a great impact on the success of your marketing efforts, both through promotion and interaction with clients and customers. Facebook has so many capabilities that are compatible with websites, blogs, and even other forms of social media that it's almost negligent to not take advantage of using Facebook for business purposes.
This post is to explain how to set up a Facebook business page and realize just how much of an impact using Facebook for business can have on your marketing success. It's far more than just a place where friends post embarrassing pictures of each other. Setting up a Facebook business page isn't all that hard, you just need the instructions. The list below has some of the most useful tips to help you take full advantage of using Facebook for business. Use these tips and download (Social Media Business Essentials – 3 Steps for an Effective Facebook Account) for the full instructions on how to set up a Facebook business page.
Complete a thorough profile with all important information in order to gain people's trust, and create a business account. Key: You need a personal profile to create a business profile.
Install web applications to websites, blogs, or other pages concerning your business to your Facebook profile, making it easier for people to learn more quickly about what you have to offer.
Be sure to connect your acebook acount to your website. Post your company newsletter so people can be updated on what exactly your business is up to. Set it up so that your blog posts are posted automatically to your Facebook page.
Make sure to share important links or other forms of information that will be useful for customers and keep them interested.
Get a custom URL for your page so it's easier for people to find. Not a top priority immediately but certainly one to keep in mind moving forward.
Make sure to regularly market any new products, deals, or services you are offering to create a stronger buzz.
Make sure to buy Facebook Ads!
Get the full step by step instructions on how to set up a Facebook business page in this free download: