Inbound marketing is growing like a weed. Many B2B companies are catching on to the benefits. And from a pure conceptual standpoint there's no better way to gain new visits and leads to your website. But from my vantage point, all is not necessarily well in inbound land as it relates to training and time commitment relative to success. Here's what I often hear from companies:
"I can't sit through all of those webinars"
"I can't learn from a training webinar, I need hands on"
"Hubspot training is not customized to my needs"
"This require too many hours per week, I had no idea when I started"
"Hubspot is harder than I thought"
Some cold hard facts: There are now over 8,000 Hubspot users (and growing) and while Hubspot has created a fantastic client on-boarding program (Professional subscribers are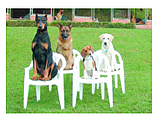 obligated to buy a $2,000 consulting package), it can fall short. Why? Because at that scale it just can't be customized. The Hubspot consult team is absolutely top-notch, don't get me wrong. But a 45 minute conversation once per week with a consultant that is handling 40-50 other accounts is just not enough to fully understand the nuances of a particular business. There are many, many aspects to launching and managing inbound marketing. It starts with a plan and travels all the way through to software mastery and sophisticated content creation.
Here's the dilemma: Small businesses know they need an online marketing strategy and inbound makes a ton of sense. Hubspot software sounds like the perfect fit – and more often than not, it is. However, the time investment cannot under estimated. Content creation is the most important aspect to successful inbound marketing. And it's not just blogging, its premium, download-worthy content as well. That takes a significant time investment. Business owners that buy into the power of inbound can easily underestimate the time needed for learning the software and content creation.
Large enterprises face another set of training issues. They have the resources, but cannot properly train everyone who has a hand in the inbound marketing effort. While they may have an in-house SEO, but does he/she know how to leverage his skill-set to coordinate with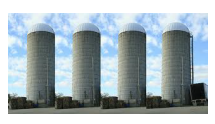 the content creation team? For inbound to be successful, these two efforts need to be closely aligned. For larger companies, operational silos across marketing, sales and technology need to fully immersed in the inbound methodology and training.
Both SMBs and enterprise level B2Bs need to fully grasp the resources, time and training to get the most from their investment in Hubspot.
Learn more about customized inbound marketing training and content creation resources from Optimize 3.0.