I'm often amazed at how many websites are even remotely optimized for search engine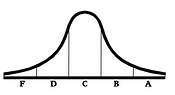 optimization (SEO). I see many. I wanted to share some ways for my readers here to grade their websites. First, below is a quick 10 point SEO self grader test:
1) Did you choose page content on Keywords via Google Adwords (www.adwords.google.com) or some other SEO tool like SEOmoz , Market Samurai?

2) Is your Page Title optimized for search? This is the area in the upper most left portion of your Firefox browser. Probably the most important step in the SEO process.
3) Did you write a unique Meta Description? The Meta Description is the description an end user sees when they see search engine results.
4) Does your website's page URL include the primary keywords?
5) Did you optimize your Heading Tags with a targeted keyword?
6) Did you use a primary keyword a few times throughout the page's content?
7) Did you add a Call to Action? Calls to action can help with SEO by creating an internal link on your website to a specific landing page.
8) Did you add internal links using the keyword as anchor text? These support the SEO of other pages on your site.
9) Did you use ALT Text for any images used on the page?
10) Did you add Meta Keywords to your page? They aren't part of Google's or Bing's search algorithm. However, still use your primary and secondary keywords in the page's meta keywords. Smaller search engines still might use them in their algorithm and you never know when Google or Bing might decide to use them again in their algorithm.
How did you score on the mini SEO Grader test? If you're like most websites, there were more "no" than "yes" answers.
Download this full SEO on-page guide that fully explains how and what each part of the self assessment means and how to implement upgrades.
Here's the second resource: Use this SEO and Website Grader to see how your website scores from 1-100. Some keen insights here.