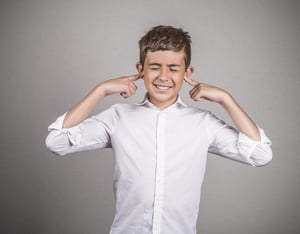 Ignoring search traffic can be extremely costly to your business.
Back in May 2018 HubSpot decided to do away with their keyword tool. They did this for several reasons, some of them quite valid. But by de-emphasizing such a core principle of SEO they managed to send the message to their clients that it's no longer important. Instead of doubling down on SEO tools they mostly ceded this side of their business to the likes of SEM Rush and Moz among others.
SEO that Supports Inbound Marketing
To fix the shortcomings of HubSpot's SEO and complement my client's inbound efforts, I partnered with Sure Oak, a New York based SEO agency. They fill a hugely important hole when it comes to Inbound Marketing and SEO.
When it comes to inbound marketing no matter how good your content is or how often you post, if your website lacks basic SEO foundations, you will never be fully rewarded by Google. To address this, I recommend to my clients a technical site audit. This identifies any egregious SEO shortcomings such as whether you are connected to Google Search console, have broken internal links or are you using the right keywords on pages - which used to be really easy to do inside HubSpot.
Sure Oak takes a holistic approach to SEO. Beyond analyzing and fixing the important nitty-gritty, technical details of your site, they also provide strategy that supports your inbound efforts. They understand that the process of ranking on the first page is an aggregate equation. Instead of trying to trick Google, Sure Oak approaches it like a puzzle—a puzzle that they've solved for hundreds of businesses.
SEO does not have to be complicated.
Check out this infographic detailing Sure Oak's Game Plan: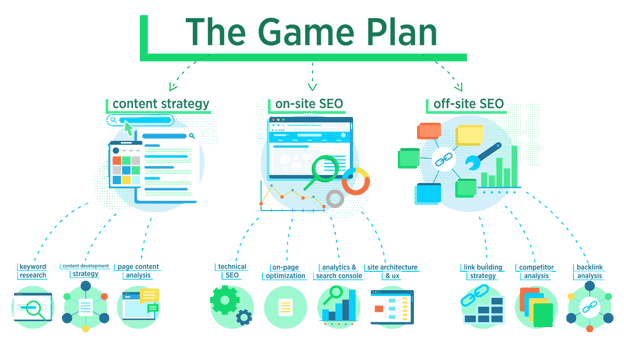 At its core, SEO is about making Google's job easier. When you do that coupled with your inbound efforts, you will be rewarded by Google.
Taking SEO Seriously
Depending on your bandwidth and willingness to learn, you could perform some basic SEO tasks yourself. If you're a quick learner, you could even see some results within the next few months.
If you'd rather focus on what you're good at and garner more return on the inbound content you produce, I recommend enlisting an expert to coach you through the process.
Sure Oak does this especially well with their SEO game plan deliverable. That's why I've partnered with them over the years.
If you're interested in chatting with Sure Oak, you can schedule a free strategy session to see how SEO could help you grow your business.
A Final Piece of Advice
Regardless of what you do, I'll give you one crucial piece of advice.
Before embarking on your SEO journey, make sure you've fully laid out your business goals. Then, you can use SEO to accomplish them—it shouldn't be the other way around.
A holistic SEO game plan accomplishes way more than vanity metrics. When you do it well alongside inbound marketing, SEO will help your business outperform your competitors and achieve real results.