Hubspot's sunsetting their keyword tool as of May 31st, 2018
Yes, Hubspot's eliminating the Keyword Tool. Why is this happening? This is a direct response to the powerful SEO changes afoot.
How people search is changing

The nature of search is changing in several ways:
Google's current search algorithm is designed to better understand intent
Google parses phrases instead of keywords using natural language processing
Longer, more conversational searches are the norm
"People also ask" is a snippet for most searches now
What does this mean? SEO content strategy is getting infinitely harder and it's only get more so. You may have already noticed, but that endless blogging hamster wheel is not getting you anywhere. Chasing exact-match keywords is a waste of effort, money and time.
The upshot: Your content needs to answer to be a comprehensive resource for the questions your buyers are asking. You need to create content that both keeps your readers (buyers) on your page longer and is good enough that other sites will link to.
Schedule your pillar content strategy session here.
Old SEO Content Strategy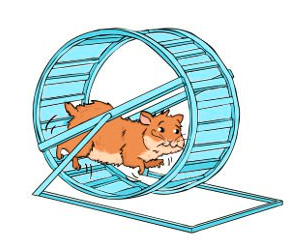 The old strategy meant chasing down all of 1,000+ variations of one search terms. Blogging about "follow-up emails after a meeting" used to mean posts for each of the long tail variations:
Email to recap meeting details

Meeting follow-up examples

Wording for email after meeting



etc, etc, etc, yikes
Bascially, endless content bloggging to chase the long tail permutations.
Hubspot's response
Hubspot has recognized what the very best SEO pundits (such as Brian Dean from Backlinko.com) have been practicing for some time now: Pillar content (aka Power Pages) is the foundational SEO content strategy for 2018 and beyond.
What is a topic cluster and a pillar page? Think of ungated long-form content. Here are other important characteristics of a pillar content page:
SEO friendly site and page architecture (e.g. linked directly from main domain - not a blog post)
At least 2,500+ words
Anchor-linked table of contents
H2 tags for section headers
Related core topic terms throughout the page's content
Links to relevant internal and external resources
Prevalent social sharing
Conversion opportunities on page
and more
Here's a link to Hubspot's Topic Cluster video https://youtu.be/xOGxyw9DSa8
Pillar Content Pages & Topic Clusters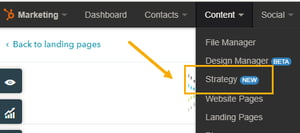 Hubspot is effectively replacing the keyword tool with the new Content Strategy tool. If you use Hubspot, you may have noticed the "Strategy (new)" in the drop down. This is a way to start building pillar page content and topic clusters. Inside the tool you can do the following:
Indentify core topics
Identify related sub-topics
Identify existing content available for either your core or sub-topics
Create a pillar page template
Also, this is where you will see some of the old Hubspot keyword data pop up as well.
Check out our guide to topic clusters and pillar pages.
What we've found using the Hubspot Content Strategy Tool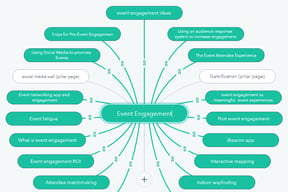 We've been working with the tool extensively. Here are some insights:
1) The tool is a good start, yet you still need to use other complementary tools (such as SEOMoz) to really hone in on the right content and fully optimize your pillar and sub topic pages.
2) The pillar page templates Hubspot offers are still very much in need of customization to your look and feel.
3) Most importantly, what is not found in the tool, is a means to aggressively promote your pillar content. This means garnering links to your pillar page from legitimate sites with high domain and trust authority. There are no shortcuts here and perhaps it's too hard to bake this sort of effort into this iteration of the tool. Linkbuilding is a time consuming effort, but the pay-offs are meaningful. The good news is that with a powerful pillar page you've got the content other sites will link to (and we can help with that).
Content Pillar Examples:
Here are some pllar pages we've built: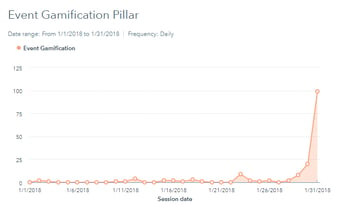 https://www.meetingplay.com/event-engagement
https://www.meetingplay.com/event-gamification
https://www.seniorproviders.com/employee-benefits
What this means going forward
Hubspot has begun to show us the way. Your SEO content strategy is no longer endless blog posts. You can win with content marketing with authoritative and comprehensive pillar content pages. Chances are you may already have the foundational elements for several pillar pages and topic clusters. However, once the pillar pages are built, your work is not over. They need to be actively promoted to sites who have shown a willingness to link to similar content.
Read our post about what we are using to replace the HubSpot keyword tool.
Schedule your pillar content strategy session here
Download our SEO Strategy case study and see how we got our client onto P1 of Google using this methodology: