Optimize 3.0 (http://www.optimize3point0.com) an Inbound Marketing Agency based in Larchmont, NY, is now a Gold Partner Tier Agency. Only 5% of certified Hubspot partners hold such a distinction. Optimize 3.0 has been a Hubspot partner since May 2011.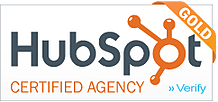 HubSpot software is a suite of web based tools that enable inbound marketing through blogging, SEO, social media publishing, email, content management system, customer relationship management, landing page development and analytics. Optimize 3.0's Inbound Marketing services includes B2B content creation, on-page and off-page SEO, email marketing, lead generation and onsite conversion strategies and tactics that leverage the HubSpot platform.
"It's exciting to be part of the growth of inbound marketing," said Doug Kirk, Optimize 3.0's President. "The evolution of the Hubspot, now Hubspot 3, directly correlates to more success for our clients. There's really no better feeling than seeing the difference we can make for our cleints and their websites."
"Optimize 3.0 is one of the fastest growing Hubspot partners. In just a short time they have attained Hubspot Gold Partner Agency status. Doug's work has been recognized not only by Hubspot but his clients as well. Optimize 3.0 has developed expertise handling complex marketing initiatives for his clients and the results have been impressive. We highly recommend Optimize 3.0 for strategic inbound marketing services" said Chris Johnson, Agency Partner Manager, Hubspot.
About Optimze 3.0
Optimize 3.0 specializes in inbound marketing development and management for B2B companies offering technology products and services. Optimize 3.0 is a Gold Level HubSpot Partner based in Larchmont, NY and serves businesses throughout the United States and internationally Optimize 3.0 site is home to the Inbound Marketing Blueprint.
About HubSpot
HubSpot, Inc. provides Internet marketing software that helps businesses get found online, generate more inbound leads and convert a higher percentage of those leads into paying customers. HubSpot's software platform includes tools that allow professional marketers and small business owners to manage search engine optimization, blogging and social media, as well as landing pages, lead intelligence and marketing analytics. Based in Cambridge, MA, HubSpot can be found at http://www.hubspot.com.