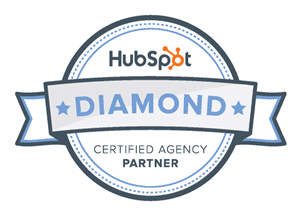 Optimize 3.0 announces that it is now a HubSpot as a Diamond Certified Agency Partner. HubSpot, a leading CRM, marketing, sales, and customer experience platform, works hand-in-hand with Agency Partners to grow their businesses through inbound software, services, and support.
Of the announcement, HubSpot Channel Account Manager Chris Alexis said, "We are thrilled by Optimize 3.0's ongoing success. Their savvy, sophisticated, and innovative approach to inbound, website development and sales enablement makes them a company that businesses everywhere can learn from. Watching them transform their Agency with inbound has been a rewarding experience!"
Optimize 3.0 has grown its business by incorporating inbound strategies to attract, engage, and delight customers. Delivering innovative solutions such as the Inbound Marketing Blueprint as well as pioneering work with SEO Topic Clusters.
About Optimize 3.0:
Optimize 3.0 is an inbound marketing agency located in Westchester County New York, 30 mins from NYC. Founded in 2011, it is one of the very first HubSpot agency partners.
Who Optimize 3.0 works with:
Small to medium companies seeking to initiate inbound marketing campaigns or more fully leverage their digital marketing initiatives.
Large scale enterprises looking to augment existing efforts with inbound marketing
Companies using the HubSpot CMS looking for innovative website design and development based on inbound marketing principles.
See some of our inbound clients.
About HubSpot

HubSpot is a leading growth platform. Since 2006, HubSpot has been on a mission to make the world more inbound. Today, over 48,000 total customers in more than 100 countries use HubSpot's award-winning software, services, and support to transform the way they attract, engage, and delight customers. Comprised of Marketing Hub, Sales Hub, Service Hub, and a powerful free CRM, HubSpot gives companies the tools they need to manage the customer experience from awareness to advocacy.